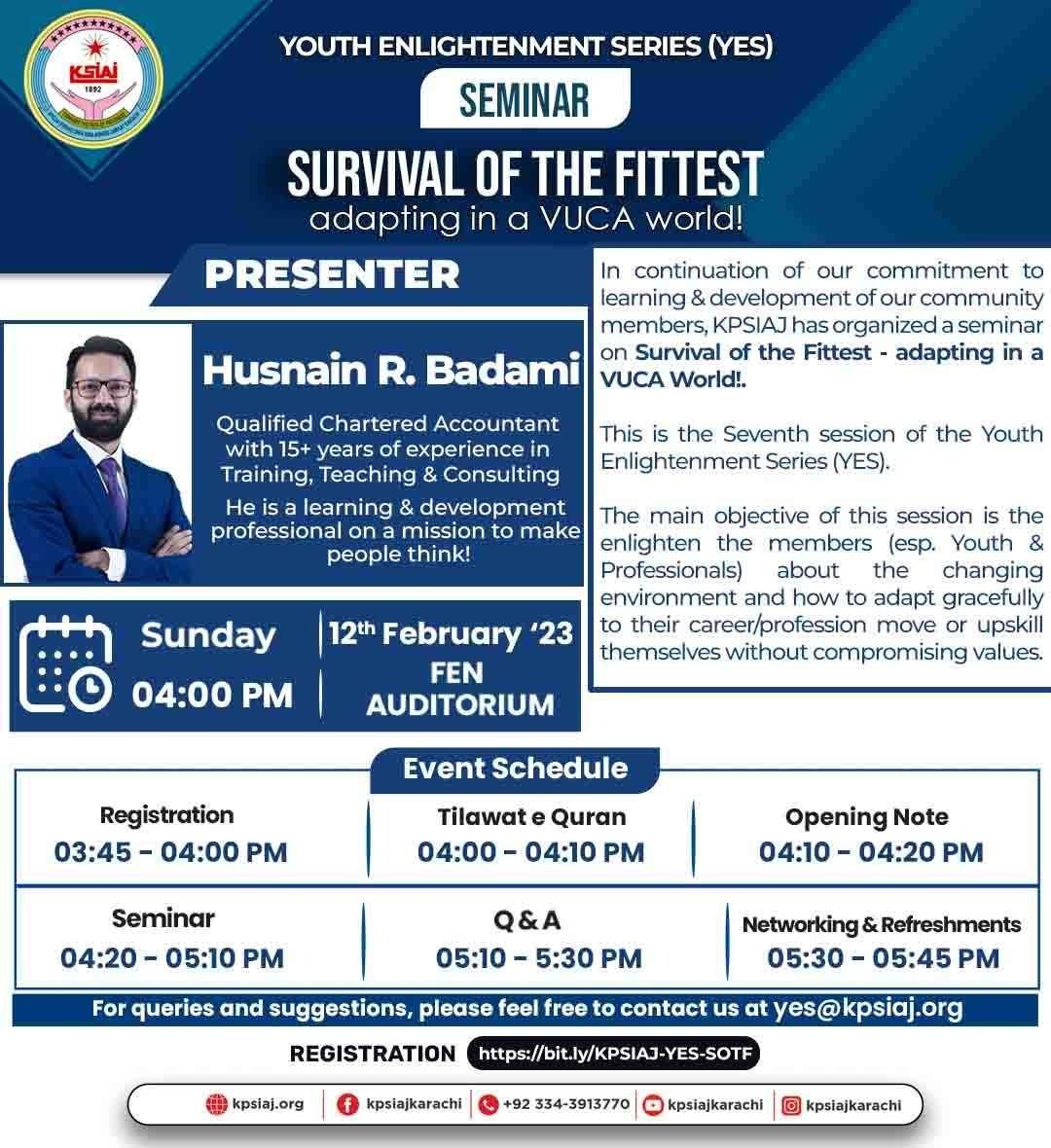 Event details
February 12, 2023
4:00 pm
V2FP+M2G, Britto Rd, Garden East, Parsi Colony Saddar, Karachi, Karachi City, Sindh 74200, Pakistan
📌 Seminar – Survival of the Fittest: adapting in a VUCA world!
💫 YES Session # 7 organized by KPSIAJ
📢 The main objective of this session is to enlighten the members (esp. Youth & Professionals) about:
✅ The world we knew vs the world today
✅ Latest industry trends
✅ Choosing the right career
✅ Future-ready professional
✅ Skills of future
✅ Way forward!
📌 Presenter will be Brother Husnain R. Badami – a Qualified Chartered Accountant with 15+ years of experience in Training, Teaching & Consulting.
🗓️ February 12th, 2023 (Sunday) from 4:00 PM to 6:00 PM at FEN Auditorium, Soldier Bazar
❇️ Kindly register yourself at https://bit.ly/KPSIAJ-YES-SOTF to participate in this session.
🔖 Join YES Community to remain updated about future sessions: https://bit.ly/YES-Community-KPSIAJ