Abul Hassan Gokal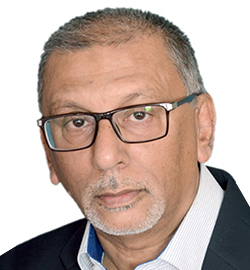 Assalam o Alaikum
Khoja (Pirhai) Isna Asheri Jamaat, Karachi has Alhamdolillah completed its 125 years. Allah (swt) has blessed us with the largest Jamaat of Khojas yet at the same time being one of the oldest and vibrant communities found all over the world. Our community comprises of the local Khoja population (Sindhi Khojas) along with those who migrated Bombay, Kutch and Gujarat and made this metropolis their homeland at the time of independence. The land of Sindh is known for his hospitality and so is the Khoja community of Karachi–the reason we have sizeable population of African Khojas and Yemeni Khojas playing their equal and important part in the growth of this community.
Being the largest community brings its own set of challenges. And we have been blessed with leadership that has always looked upon these challenges as opportunity and worked towards the growth of our community. Today, KPSIAJ has its own network of schools educating our future generation from Montessori to Graduation that too celebrated its 50 years of service this year. Along with that, Fatimiyah Hospital stands strong as being the finest yet affordable hospital in the locality serving both the community and humanity. Along with that, a dedicated sports complex and park, family relations department and Women Wing are the achievements are the achievements we always present with pride.
It is still a long way to go. And like the past, our strong connection with our members and trust in Allah (swt), we aim to KPSIAJ one of the most progressive communities of Pakistan and the world.