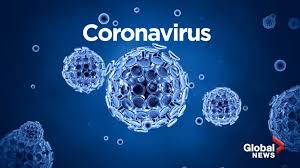 A Community Service Message by KPSIAJ
The Management of KPSIAJ is highly concerned regarding Community Health in light of the fast spreading Corona Virus.
A dedicated Helpline will soon become operational at Fatimiyah Hospital where members can call for advice regarding COVID-19
Additional measures are also being taken in line with the guidance from the Marajae Uzzam, Ulemae Karam, Health care experts, and National Health Advisory, Ministry of Health.
Some of these measures are:
★ Bookings up to 5th April 2020 of all Jamaat premises i.e. Shaheed Hamid Ali Bhojani Hall, Sughra Bai Aga (basement) Hall, Fatimiyah Schools and Colleges (Boys & Girls), Fatimiyah Family Park, Fatimiyah Community Center (Gusal Khana) are cancelled.
★ Fatimiyah Family Park, Fatimiyah Sports Complex and Allama Haji Naji Library (male & female) will remain closed until further notice.
★ Sundays bus service to Graveyards is suspended until further notice.
★ All Booking of Jamaat buses upto 5th April 2020 are also cancelled.
★ Fatimiyah Community Center (Gusal Khana) will only be available for Gusal o Kafan and Namaz-e-Janazah.
Bhati (بھاتی) will not be allowed at Fatimiyah Community Center (Gusal Khana).
Anybody suffering from any type of cold, cough and flu should seek immediate medical advice and preferably remain at home.
Members are generally advised to adopt precautionary measures, avoid  attending or organizing any gatherings, or visiting congested places.
Members are further urged to recite Dua No. 7 from Sahifa Sajjadiya as advised by Ayatullah Syed Ali Khamenai.
KPSIAJ Health Board team in coordination with various Community Health Institutions is monitoring the situation and will update members as and when necessary.
KPSIAJ also appreciates the intelligent measures taken by a number of Masajid and Community Organizations in compliance with Public Health  requirements.
May Allah (swt) protect us from all types of epidemics and calamities, and give us the wisdom to fulfill our social and individual responsibilities in their true spirit. Ameen.