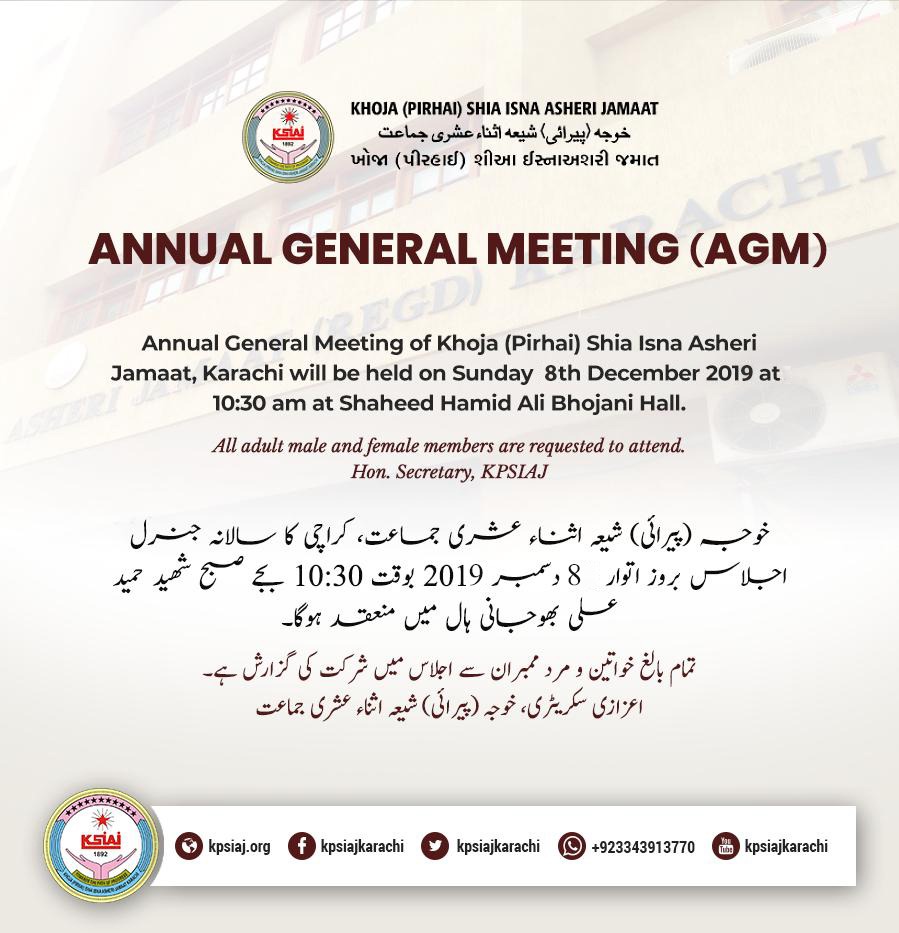 Event details
December 8, 2019
10:30 am
Bhojani Hall, Soldier Bazar, Karachi
Notice is hereby given that the Annual General Meeting of The Khoja (Pirhai) Shia Isna Asheri Jamaat, Karachi will be held at Shaheed Hamid Ali Bhojani Hall, 174 Britto Road, Karachi on Sunday 8th December 2019 at 10:30 am.
Please click here to download Minutes of last AGM, Annual Report and Accounts for the periods ending 30th June 2019 along with Hon. Treasurer's report.
*A low resolution report can be downloaded from this link.