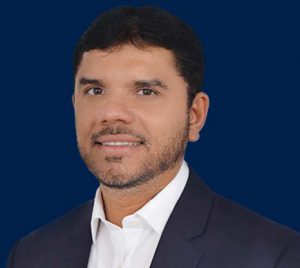 Safder Jaffer was born and educated in Mombasa, Kenya until the age of 16. He completed A Levels in Karachi, Pakistan & studied for his BSc degree in Actuarial Mathematics and Statistics in Edinburg, UK. In Tehran, Iran, Safder graduated with a MA in Economics from Tehran University specialising in Islamic Economics with his thesis being on Islamic Banking, and also resided in the Holy City of Qum where he had the privilege of interacting with scholars and acquiring further knowledge in Islamic Theology.
He qualified as an Actuary in the United Kingdom (Milton Keynes & London) and registered as a Fellow of the Institute of Actuaries (UK). He has lived and worked in the UK for over 10 years. Safder spent two years in Zurich, Switzerland as Vice President of insurance giant Swiss Re in Zurich. At the same time, he helped establish a madrasah in the local community as well as providing aalim services. For the last decade, Safder has lived in Dubai, UAE, where he is the Managing Director and a Partner in his practice that employs more than 20 staff.
In addition, Safder's working life and his passion for tabligh has taken him across the globe. Safder has worked with clients or lectured in countries including Europe, USA, Canada, Australia, Madagascar and in East Africa. Wherever he travels, Safder makes a point of touching base with our communities worldwide. This has given him live and real insight into the needs and issues facing our Jamaats across the world.
Safder has also led his company to win the Best Service Provider Award from the prestigious Middle East Insurance Review (MEIR) for five years in a row, the only firm to have achieved this honour. Citing the company as an "undefeated contender" in this category, the latest award recognised its market innovation in the digital space and leadership in education and research across the Middle East's insurance and reinsurance industry.
Safder is no stranger to World Federation as he has served in different areas from Appointed Head of the Curriculum Development of MCE (Head of Tarbiyah) to currently serving a second term as an Executive Councillor of WF.