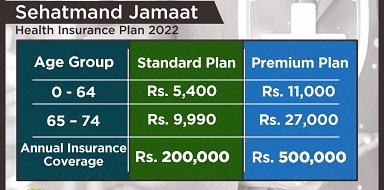 Khoja Pirhai Shia Isna Asheri Jamaat, Karachi brings a unique initiative for its Members. Be prepared for the unexpected and have a backup plan for your medical expenses that can be heavy on your income.
Feel free to contact us at Sehatmandjamaat@kpsiaj.org or call 0301-1138401 for more details.
Now you can simply apply for Sehatmand Jamaat Health Insurance Plan by filling a form and paying the premium online or visit KPSIAJ Karachi front desk office along with your valid JCIC & CNIC. Click here for online form.
To download list of hospitals included on panel for Sehatmand Jamaat Health Insurance program please click here.